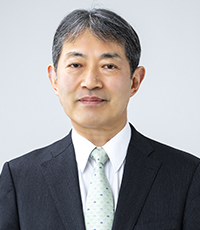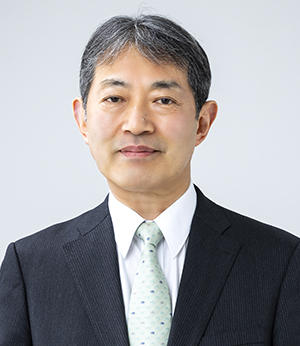 Ever since its founding in 1923, Bunka Gakuen has played a role as a leader and mainstay in Japan's fashion education. Today, Bunka Gakuen is striving to respond to the appetites of students for diverse types of learning in a wide range of fashion fields by becoming an internationally oriented fashion base so that it can fulfill its social mission in human resources development for the fashion industry, fashion culture as well as space design in the 21st century, and related scientific fields.
To fulfill this mission, Bunka Gakuen seeks to develop based on sustainability aimed at preserving the global environment, diversity aimed at achieving coexistence with diverse people, and three important keywords: Globalization‒offering an educational research environment at an international level; Innovation‒assuming a position of leadership for technical enhancements in the fashion realm; and Creation‒aiming to cultivate exceptional talent capable of dreaming up new ideas and harnessing creativity.
Bunka Gakuen is largely divided into two divisions: the Educational Division and the Business Division. In the Educational Division, Bunka Gakuen University‒an institution founded on the spirit of "creation of new beauty and culture"‒offers excellent academic and research functions, including graduate and doctoral courses. Bunka Fashion College nurtures professional talent for the fashion industry from not only domestic but also global perspectives and has produced many creators successful on the global stage. Bunka Fashion Graduate University, Japan's first specialty graduate school in the fashion field, aspires to develop and encourage fresh and creative individuals as a means of establishing Japanese brands in international fashion markets. And Bunka Institute of Language accepts foreign students from many countries and plays a role as a distinctive educational institution for learning the Japanese language.
Among Bunka Gakuen's attached institutions are five laboratories engaged in the development of fashion-related educational materials and joint research with industrial and academic domains. Also attached are the Bunka Gakuen Library, Costume Museum, and Fashion Resource Center, which gather materials and supply information related to fashion. These facilities support education and research within Bunka Gakuen and are utilized by a broad range of Japanese and international researchers, specialists, and industries. Additionally, our International Communication Center directs academic and cultural exchange with affiliated overseas institutions and partner schools (64 schools in 18 countries) while supporting international students and those wishing to study abroad. And our Intellectual Property Center protects intellectual properties‒such as patents and practical designs‒that were produced at Bunka Gakuen and promotes industry-academia-government collaboration to help make a more substantial contribution to society.
The Business Division is comprised of the Bunka Publishing Bureau and the Bunka Business Bureau. The Bunka Publishing Bureau publishes fashion magazines and fashion-related practical texts that include So-en, a fashion research magazine. The bureau also publicizes the latest information by issuing our original educational curriculum as textbooks. Moreover, the "So-en Award," which offers a special opportunity to future fashion designers, is making a substantive contribution to the Japanese fashion industry by recognizing and supporting unique talent. The Bunka Business Bureau markets fashion-related educational materials and texts and manages the online shop. The Institute Management Headquarters jointly manages the 23-story Shinjuku Bunka Quint Building adjoining the Bunka Gakuen campus. The earnings from these businesses serve as a funding source for running Bunka Gakuen.
Bunka Gakuen actively participates in a variety of international activities. Among them are fashion-oriented cultural exchange programs that are based on requests from foreign countries, collaboration and academic exchange with our affiliated overseas institutions, and the acceptance of students from more than 40 countries. Bunka Gakuen has been deepening international collaboration. For example, it is the only member of the International Foundation of Fashion Technology (IFFTI) in Japan, and hosted annual meetings/international conferences of the IFFTI in 2005 and 2014.
In the ways described above, all of us at Bunka Gakuen aim to integrate the functions and results of our departments and, as an educational institution, to foster human resources capable of constant innovation. We will also endeavor to utilize the unique research and education systems and international networks that we have cultivated over long years to play an even more effective role as a global fashion center.